We believe

God owns this business and we are just stewards of it for a season.
We Believe >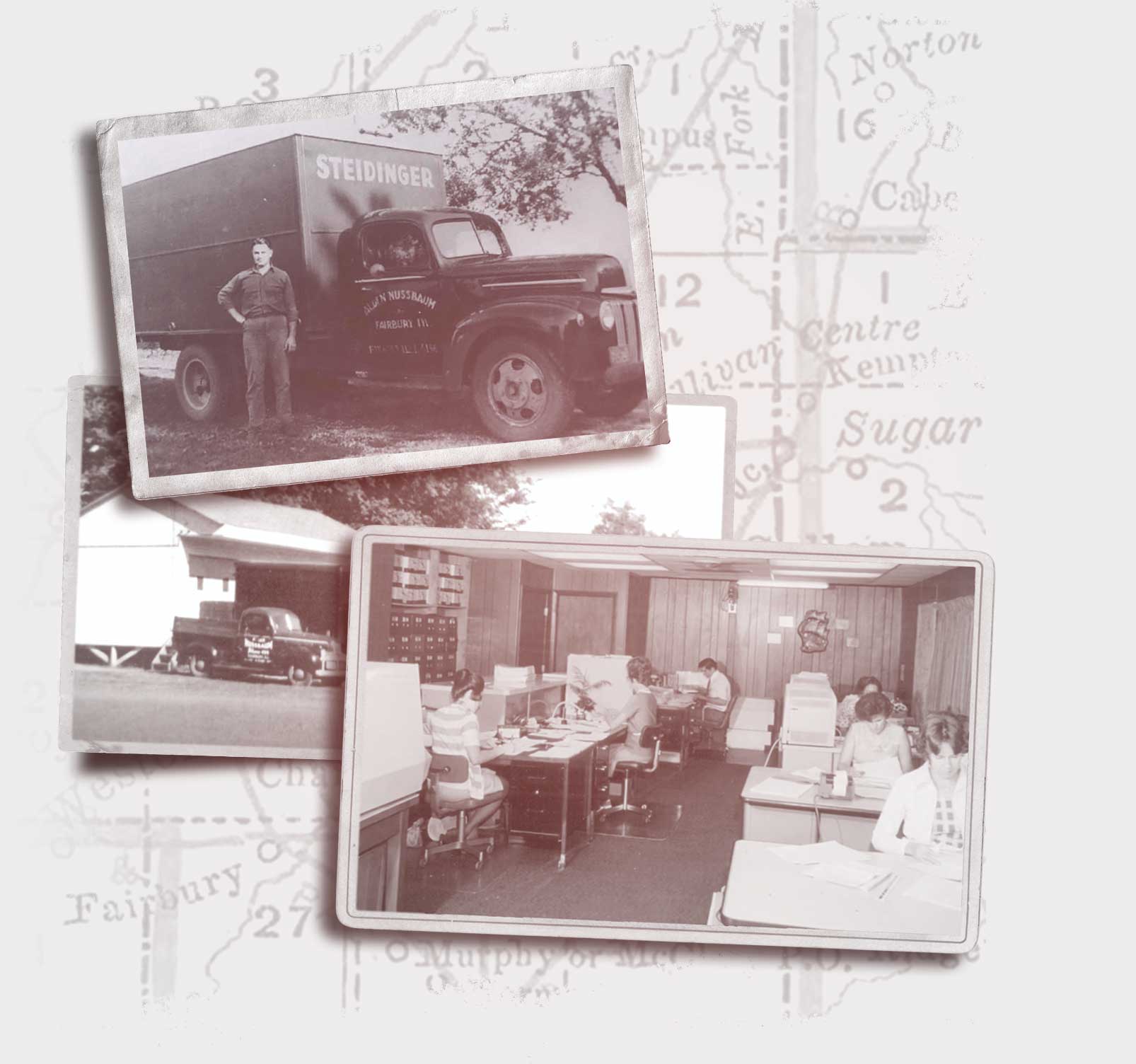 OUR HISTORY
A Strong, Purpose-Driven Foundation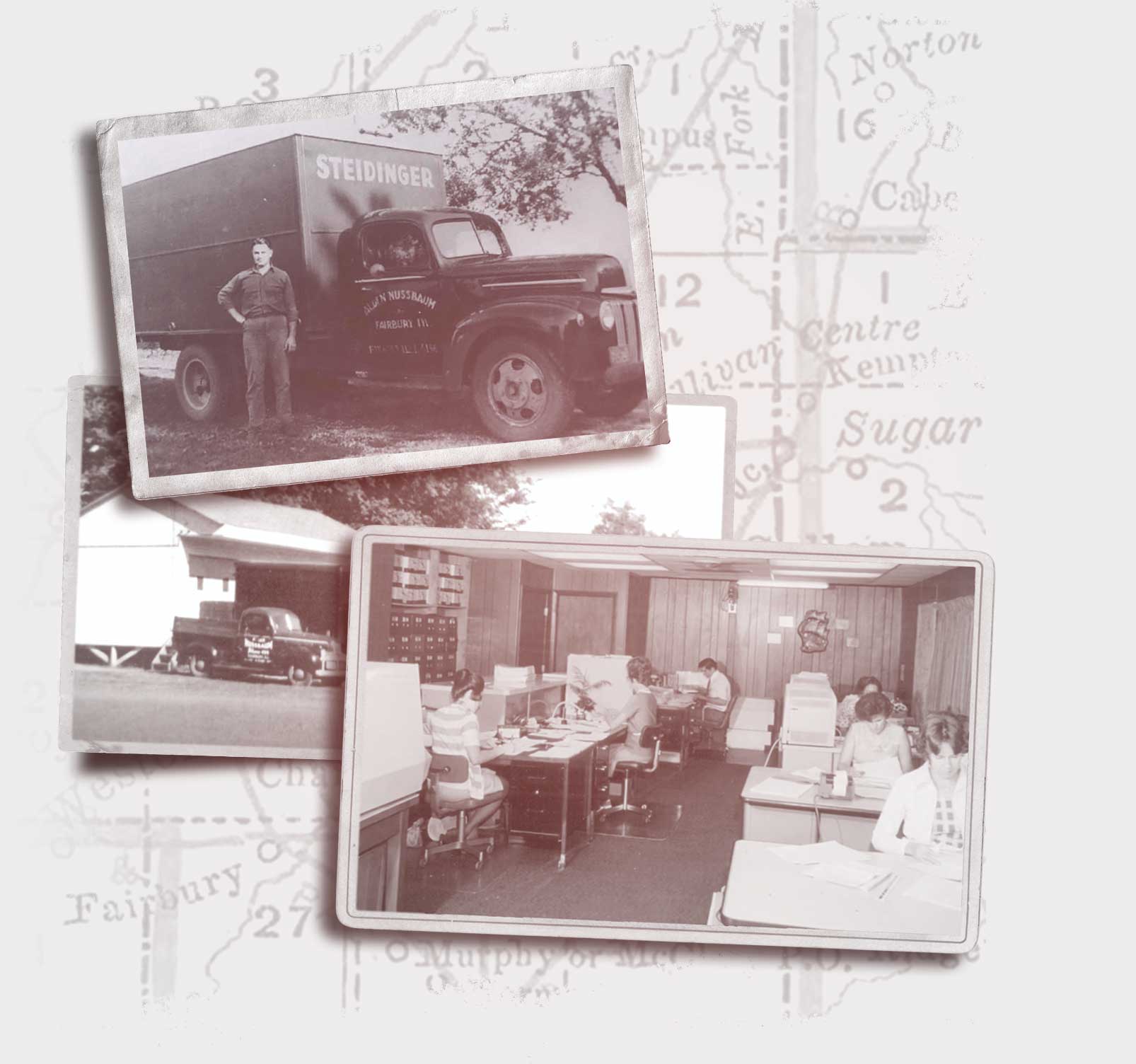 OUR MISSION
To honor God through generous giving and biblical stewardship.
OUR VISION
We are purpose driven to create positive impact with every interaction.
We speak the truth.
Honesty is at the forefront of all our business interactions. Honesty builds the trust that is critical to our mutual success.
Character is everything.
How people interact with Nussbaum is central to our success.
We give back.
Benevolence isn't for show. It's using our talents and resources to make a difference to those in need.
We do the right thing.
Integrity is something we take very seriously – even when the right choice isn't always the easy choice.
We go after our goals.
Excellence is about always striving to hit your goals, crush expectations, break through boundaries, and tap your true potential.
EXECUTIVE LEADERSHIP TEAM
Paving the way to success.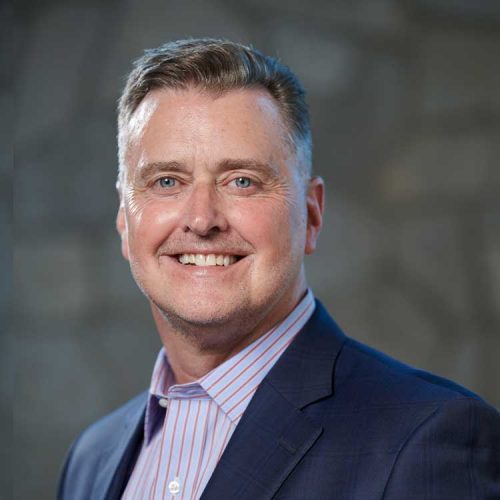 Guided by faith. Inspired by culture. Brent Nussbaum is building a better trucking company.
Prioritizing family, putting people first, shaking the hand of every driver in the company – these are just some of the things Brent does differently.
When Brent became CEO in 2000, he began transforming the company his father had founded into an industry standout. From innovations in equipment and driver compensation models, to a hands-on approach to driver retention, Brent has the foresight to do things in new ways.
Brent began his Nussbaum career in 1970, working in equipment maintenance. After graduating from high school, he began driving a truck before transitioning into the operations area of the company. In 1990, he left Nussbaum to pursue a bachelor's degree in international business from Illinois State University in Normal, IL. He went on to receive a master's degree in international business management from the Thunderbird School of Global Management in Glendale, Arizona.
Brent returned to the family business as VP of Sales for the truckload division in 1997. From there, he assumed the role of CEO. With his hands-on leadership, Nussbaum has enjoyed record growth and has been recognized with multiple accolades within the transportation industry for its innovative spirit, exceptional driver retention rates, and commitment to integrity. Nussbaum Transportation's state-of-the-art corporate headquarters and maintenance facilities, opened in 2013, are a manifestation of Brent's ideals and vision for the company's future.
Brent and his wife Cheryl reside in Bloomington, IL. They have been married for forty years and have five children and four grandchildren. Brent's passions include boating, biking and ministry.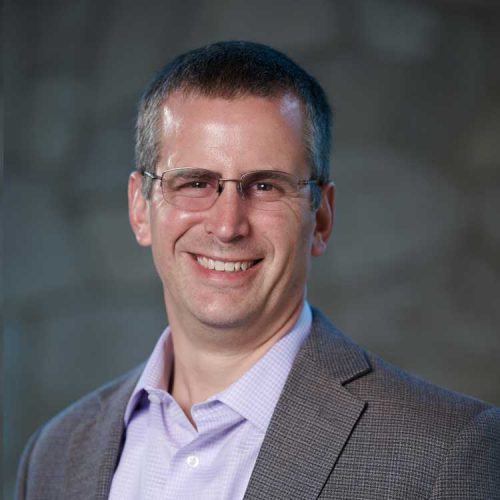 Bill Wettstein serves as President & Chief Financial Officer at Nussbaum Transportation Services. He oversees financial strategy, tax accounting, and the company's banking relationships. Bill also directs the sales/business analytics department and enjoys being involved in pricing strategy. His teams analyze each lane within Nussbaum's freight mix and adjust pricing or terms as needed. Their goal is to ensure win-win customer contracts that keep Nussbaum and its drivers profitable.
After graduating from Illinois State University in 1997, Bill was working as an accountant when he heard about an opening at Nussbaum in accounts payable. Given Nussbaum's outstanding reputation, he jumped at the opportunity to join the team.
Bill assumed the role of Chief Financial Officer in 2001. Under his financial guidance, Nussbaum weathered the Great Recession of 2008-2009 and the pandemic in 2020. As the market shifts rapidly, Bill and his teams adjust pricing structures and cash position to keep Nussbaum's trucks on the road and ensure a strong financial position. Despite economic ups and downs, Nussbaum has achieved record fiscal growth while also offering industry-leading driver pay.
Bill's professional certifications include:
Certified Public Accountant (CPA)
Certified Management Accountant (CMA)
Chartered Global Management Accountant (CGMA)
Bill also holds a Commercial Driver's License (CDL). In 2019, Bill drove over the road for a week, getting first-hand experience as a Nussbaum Driver.
While strategy, financials, and balance sheets are essential in his role as President & CFO, Bill believes that solid character is Nussbaum's most valuable asset. He appreciates his coworkers' trust, integrity, and respect toward one another. His daily goal is to show the love of Christ and brighten the corner wherever he is.
Bill and his wife Heidi have been married for 26 years. They have seven children (five daughters and two sons) and four grandchildren. Bill enjoys spending time with family on their farm, complete with goats, pigs, cows, and chickens. He also enjoys time outdoors riding ATVs, hunting and fishing.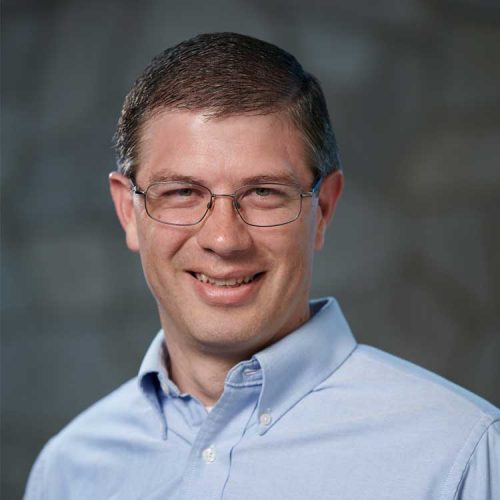 What probably drives me the most here is bringing satisfaction to the lives of others."
Our Chief Operations Officer, Doug Bradle, has a passion for serving people. Whether helping to provide a good work atmosphere or bring resolution to a customer's problem, he is driven to help others succeed.
Doug was born and raised on a grain farm in Secor, IL. After high school, he received his CDL and drove a truck hauling grain while attending college. He graduated in 2003 with a degree in Agriculture Science from Illinois State University. Soon after, he accepted a job at Nussbaum as a Load Planner/Driver Manager in Operations.
In 2007, Doug was promoted to Operations Manager where he was involved in the planning, design, and implementation of PeopleNet, a fleet management tool combining communications, safety compliance, and electronic logging tools. Other projects Doug has had direct responsibility include: the redesign of operations into three areas, driver managers, load planners, and customer service, the planning and implementation of Nussbaum's driver scorecard, a maintenance planning software, and a driver app that allows a driver to access load, pay and benefit information from a smartphone.
In his free time, Doug enjoys spending time with his wife and three children, working around his home, traveling, and church activities.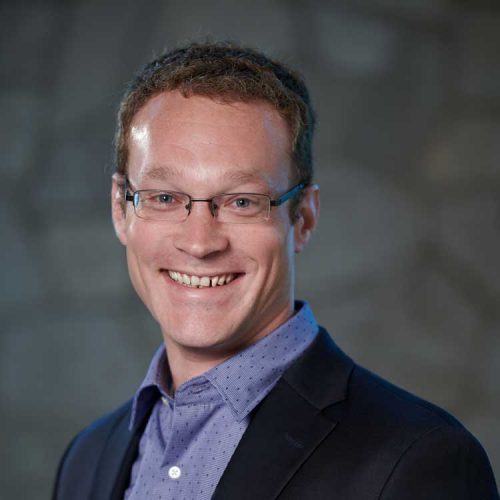 As Chief Administrative Officer overseeing Human Resources, Safety, and Accounting at Nussbaum Transportation, Jeremy Stickling ensures Nussbaum is a company people will want to work for. Honoring the corporate values of honesty, integrity, and character, his team's innovative ideas have put Nussbaum on top of the industry when it comes to hiring the best drivers and offering competitive pay and benefits.
Although Jeremy was exposed to commercial trucks while working at a gravel pit during college, his first role at Nussbaum was with the accounting department. As his responsibilities at the company expanded to include human resources functions, he was involved in instituting processes for more effective internal driver communications and insurance administration. Jeremy was promoted to the HR director role in 2013.
As the first point of contact for new driver recruits at Nussbaum, the human resources department serves a critical role. Jeremy believes in the "No Surprises" recruiting philosophy, a manifestation of Nussbaum's values of honesty, integrity, and respect for its employees. Jeremy also has helped develop a comprehensive driver orientation program and overseen the restructuring of the company's compensation plans. Combined, the efforts and leadership of Jeremy and his team have contributed to Nussbaum's industry-leading driver retention rates.
Jeremy graduated from Western Governor's University with a double-major in accounting and finance in 2010 and received his Professional in Human Resources (PHR) certification in 2011. He is also a member of the Society of Human Resources Managers (SHRM).
A native of Peoria, Illinois, Jeremy enjoys music, especially playing guitar, and is a history buff (ask him what book he's currently reading!). He is active in his church and likes to spend his free time with his wife and children.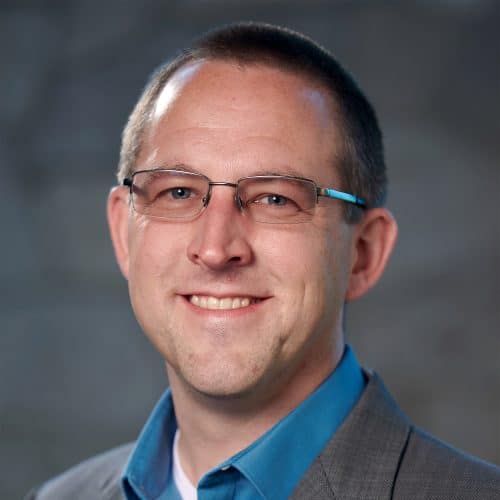 Our Chief Information Officer, Doug Knepp, considers problem-solving a joy. Whether he's pursuing a solution in IT or walking alongside an employee in a dilemma, Doug is driven to serve others and help them reach their goals.
Doug graduated from Illinois State University in 1995 and then invested two years as a Software Developer at a different company. The end of those two years came in 1998 when Doug switched companies, but not job titles, and began working at Nussbaum as a Software Developer.
For over 20 years, Doug has constructed projects from ideas, patched software, and solved problems in Nussbaum's IT Department. Over the years, he developed and continues to optimize company-specific applications to expedite and ease Nussbaum's operations.
Doug has also had a hand in developing Nussbaum's driver app for smartphones and a planning app for the shop. His skills eased the ELD migration of over 400 trucks in 2019.
When he's not working at Nussbaum, Doug is spending plenty of time with his family, engaging in church activities, and volunteering at his children's school.
At Nussbaum, we pride ourselves on being leaders in the industry in many different ways, from innovation to driver pay to customer service. And the industry has taken notice. Here are a few of the awards we have won over the past few years.
2023 Transportation Supplier of the Year
Caterpillar
2023 BEST FLEETS TO DRIVE FOR - Hall of Fame
The Truckload Carriers Association
2023 1H PREMIER CARRIER
FourKites
2022 TOP CARRIER FOR PELLA
Pella Corporation
2022 TOP GREEN FLEETS
Heavy Duty Trucking Magazine
2022 BEST FLEETS TO DRIVE FOR - Hall of Fame
The Truckload Carriers Association
2021 BEST FLEETS TO DRIVE FOR - Best Overall | Large Carrier
The Truckload Carriers Association
2021 BEST FLEETS TO DRIVE FOR (7 CONSECUTIVE YEARS)
The Truckload Carriers Association
2021GREEN SUPPLY CHAIN AWARD
Inbound Logistics
2021 Q3 PREMIER CARRIER
FourKites
2021 TOP GREEN FLEETS
Heavy Duty Trucking Magazine
2020 OVERALL BEST FLEET TO DRIVE FOR (LARGE CARRIER)
The Truckload Carriers Association
2020 Stellar Performance Award
Morton Salt
2019 OVERALL BEST FLEET TO DRIVE FOR (SMALL CARRIER)
The Truckload Carriers Association
2019 SMARTWAY EXCELLENCE AWARD
SmartWay
2019 TOP 100 TRUCKERS LIST
Inbound Logistics Magazine
2019 CCJ TOP 250 LIST
Commercial Carrier Journal
2019 JUNE CCJ INNOVATOR (3X AWARD WINNER)
Commercial Carrier Journal
2018 CONTRACT CARRIER OF THE YEAR (300-999 TRUCKS)
CH Robinson
2018 TOP 50 GREEN FLEETS
Heavy Duty Trucking Magazine
2018 TOP 100 TRUCKERS LIST
Inbound Logistics magazine
2017 CCJ INNOVATOR OF THE YEAR
Commercial Carrier Journal
WE'RE AN EMPLOYEE OWNED COMPANY.
In April 2018 we transitioned 35% of the company ownership to a benefit plan called an Employee Stock Ownership Plan (ESOP)
An ESOP is a retirement plan that provides our employees with a financial stake in the company. Their actions can have a direct impact on the company's performance and the value of their ESOP account. We are excited to bring our employees into ownership and to share financially in the company's success that they help to create.
Learn more about the benefits of our ESOP.