"Life's a journey, not a destination."
These words could not be truer for Jeff Wood and his wife Ronda who will celebrate their 41st wedding anniversary this year. You see, Jeff's journey to becoming a Systems Driver for Nussbaum is unconventional, to say the least. At 60-years-old, this is Jeff's second career.
Jeff spent the first three decades of his work life performing various jobs, part of which included a 25-year stint as a maintenance tech at a car dealership. Looking back, both he and Ronda agree, driving for Nussbaum has likely been part of God's plan for him all along.
"To this day, every time that I set up to make a back at a dock, I think of that."
The Road to a Second Career
"I've done a lot of different things over the course of my adult employment," shares Jeff, sitting relaxed in the shed of his 3.5-acre home in Roanoke, Illinois. "I started out working at the farm shop in Congerville. Through that, I started welding. Then, when I was first married, Ronda's dad worked for an equipment manufacturer and they needed welders, so that was a natural transition."
While working with the equipment manufacturer, Jeff moved around to many different departments. He filled roles in fabrication, small parts storage, shipping and as a mechanic – fixing semi-tractors, fork trucks, and trailers. All of this played a part in paving the way toward his second career with Nussbaum.
"I remember loading trucks and at one point thinking, 'Golly, it would be kind of neat to be the person driving the truck and not the person loading it," shares Jeff.
This may have been the first time the seed to becoming a Systems Driver was planted in Jeff's mind, but it certainly wasn't the last. The next happened during a time Jeff was laid off and he was working at a repair shop for a small trucking company in Goodfield, Illinois.
"There's an interesting story behind that," Jeff shares with a laugh. "The very first day that I was there, the guy that owned the company asked me to go out and get the tractor, hook it up to a trailer, and back it into the shop. I pulled out of the driveway and was trying to blind side into the garage. The owner stood there and watched me for about a half hour. Finally, he came out and said, 'I'm going to give you one little tip. You never blind side unless you have no other choice!''
"I really just started to feel restless and not satisfied with what I was doing anymore. I thought, 'I think I want to drive a truck.'

Jeff Wood

Driver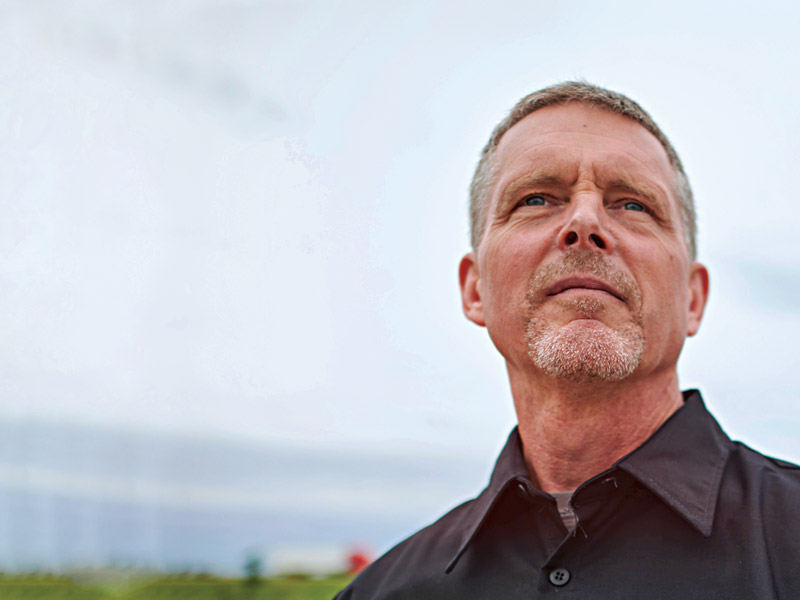 IN 1991, AS JEFF AND RONDA EXPANDED THEIR FAMILY (they had a daughter in 1989, twin girls in 1991 and would later welcome a son in 1992), Jeff transitioned from working as a mechanic in equipment manufacturing to working in the parts department with a car dealership. The dealership was also a very large Viper dealer that delivered cars across the United States. Delivering cars to the east coast, Texas and Florida soon became the norm for Jeff – planting yet another seed for his love of being on the road.
Jeff and his family from the early 1990s.
Taking the Leap of Faith
In 2016, after 25 years with the dealership, things changed for Jeff. The road trips had stopped. Jeff had lost his dad in a tragic farming accident a few years prior. And, work became work… not something he enjoyed doing every day anymore.
"I really just started to feel restless and not satisfied with what I was doing anymore. I thought, 'I think I want to drive a truck.'"
While Jeff had a lot of experience working with trucks as a mechanic, he didn't have any over-the-road experience. Knowing he didn't want to spend his last 10-15 working years doing what he'd been doing, Jeff took a leap of faith and signed up for driving school.
"I actually took my two weeks' vacation and went to ICC to get my certificate. While I was there, one of the other students mentioned he was thinking about going to Nussbaum for their On-the-Job Driver Training program.'"
"When Tianne told me how Nussbaum operates, I thought resolutely, 'God is leading me here.'

Jeff describing his initial conversation with Tianne, Nussbaum's Recruiting Coordinator
INTRIGUED WITH WHAT NUSSBAUM HAD TO OFFER, Jeff called his friend Jim Noe who worked at Nussbaum and told him what he wanted to do. After Jim got over the initial shock of Jeff wanting to switch careers, he put him in touch with Tianne, Nussbaum's Recruiting Coordinator.
Less than a minute into the conversation with Tianne, she told Jeff, "We are a faith-based company. That doesn't mean you have to have faith to work here, but we want everyone to know upfront; that's how we operate."
"When Tianne told me how Nussbaum operates, I thought, 'God is leading me here.'"
"Faith and family are two of the most important things you can have," shares Jeff. "Christ has to be first in your life. Without that, it makes it very difficult to go on."
Overcoming Obstacles
Jeff became the third driver ever to go through Nussbaum's On-the-Job Driver Training Program. Because the program was new, Nussbaum only accepted one new driver a month, but Jeff knew this would put him on the fast track to becoming a certified solo driver.
As Nussbaum's On-the-Job Training Program outlines, all trainees spend their first four weeks on the road with a seasoned driver, mainly delivering regional loads.
"I was a little apprehensive in the beginning," shares Jeff. "I was going to have to live with some other guy… in a truck… for four weeks. I didn't think I could do that."
But Jeff got paired with an awesome trainer, A.J. Edgington. They got along right from the start and keep in touch on a weekly basis. A.J. was also the first to notice that Jeff had more skills than most new drivers because of his previous experiences, so they were able to accelerate Jeff's training even more.
"When we got to the fourth week, A.J. said if I wanted to stay out another week, we could get the West Coast mountain phase of the program taken care of. So, we did a Portland Oregon run," Jeff shares.
When Jeff got back from Phase 1 training with A.J., Nussbaum moved Jeff to Phase 2 of training where they assigned him a truck and sent him out for four weeks on his own.
"That first week was a little bumpy, just trying to get into the processes and what I needed to do as a driver."
When Jeff came back, he was paired up with his second trainer, Clark Reed. This phase of training is to make sure drivers haven't picked up any bad habits while they were out solo and to work on developing more skills before they graduate the program. This phase typically lasts another four weeks, but because of his previous experiences, Nussbaum modified it to meet Jeff where he was at.
"I spent two more weeks with Clark, then they graduated me, and I've been driving ever since."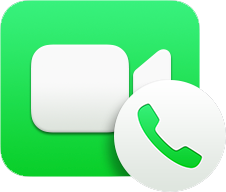 When he's on the road, Jeff and his wife Ronda keep in touch on Facetime – talking each morning and night about their days.
LIFE ON THE ROAD
Faith (and Family) on the Road
SO HOW DOES HE DO IT? Admittedly, he's a faith and family man. The two-story farmhouse paired with sounds of his four adult children, their spouses and seven grandchildren running around the property reaffirms that. Yet, most days Jeff works 14 hours, is gone all week long, misses time with his wife, and misses out on time with his kids and grandkids. How does he make sense of it and still give priority to faith and family?
First, Jeff and Ronda keep in touch on FaceTime – talking both in the morning and at night about their days. Jeff is also home weekly, meaning he isn't usually out on the road more than 5 days at a time and delivers mainly to the Midwest region.
"When Jeff started at Nussbaum, going from a 7 to 5 job to driving… it was a bit of a challenge," shares Ronda. "But I think God had a plan. He kind of stepped us into it. Each job he has had has built on to the next one."
The strength of their relationship and the bond they have with their family is visible as Jeff swoops down and embraces one of his grandkids and Ronda races with four more to "Grandma's Clearing" where there is a fort hidden among a group of trees.
"Ronda likes to know I'm parked and safe for the night," shares Jeff with a smile. "We get on FaceTime and talk about what went on during the day. Sometimes, we even talk during the day if there is something pressing."
"When I'm able to be home – usually on Saturdays or Sundays, we try to focus on getting together with at least one of the kids' families," shares Jeff. "It's hard to get everyone together anymore. We'll pick whoever is available and try to make some kind of connection with them during that weekend. They always want Ronda to make homemade pizza."
The time Jeff spends with his family is not lost on them either. He continues to share his faith and lead with integrity no matter where he is at – on the road, interacting with customers, sitting with Ronda on the porch, or picking peaches on the farm with his grandkids.
"Jeff is intentional with each of the grandkids. He not only raised up his kids in the faith, but is continuing that with the grandkids, instilling that first, and making sure it's a priority.

Paige Wood

Jeff's Daughter-in-Law
"Jeff is intentional with each of the grandkids," shares Paige Wood, Jeff's daughter-in-law who also happens to work in Marketing at Nussbaum. "He takes time with every single one of them. He not only raised up his kids in the faith, but is continuing that with the grandkids, instilling that first, and making sure it's a priority. He is the best father-in-law/second dad I could ever have."
"It settles me knowing that Nussbaum is a company of integrity," shares Ronda. "They care. They really do care. We are not a number. They practice what they preach."
On average, Nussbaum OTR drivers miss eight weekends a year. Some weekends are a quick 34-hour restart. Some are longer than 50 hours. But Nussbaum promises that marriages and families come first. When Jeff asked if his at-home day could be Sunday because of responsibilities he had to his church and family, Nussbaum has done everything they can to honor it.
"In the three years that I've been with Nussbaum," shares Jeff, "there's been less than a half dozen times that I've had to leave on a Sunday morning and miss church."
This guaranteed at-home time has become especially important since his mom was diagnosed with cancer in 2018.
"Ronda helps take my mom to doctor appointments and chemo treatments while I'm on the road," shares Jeff. "Hopefully, I'm  working on my payback."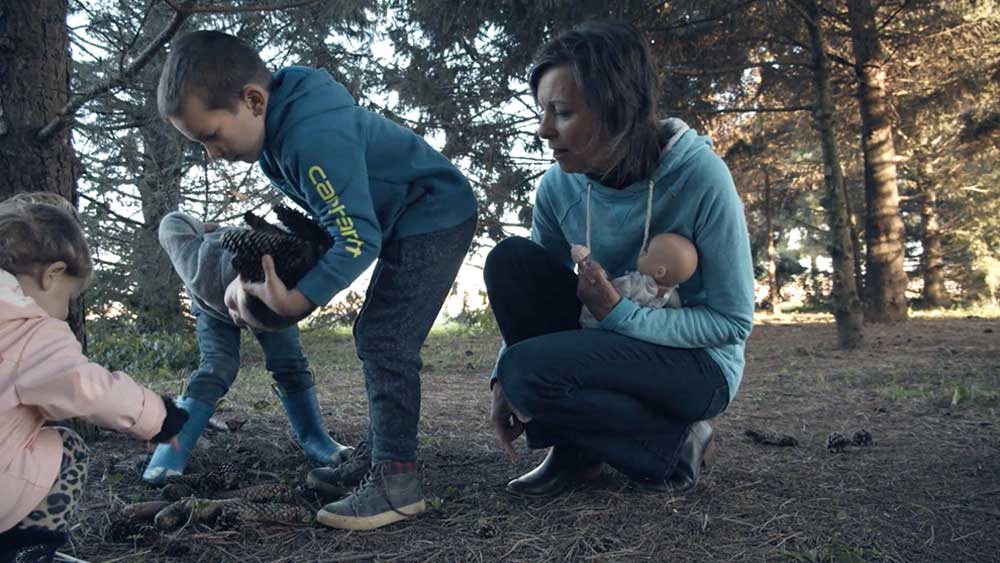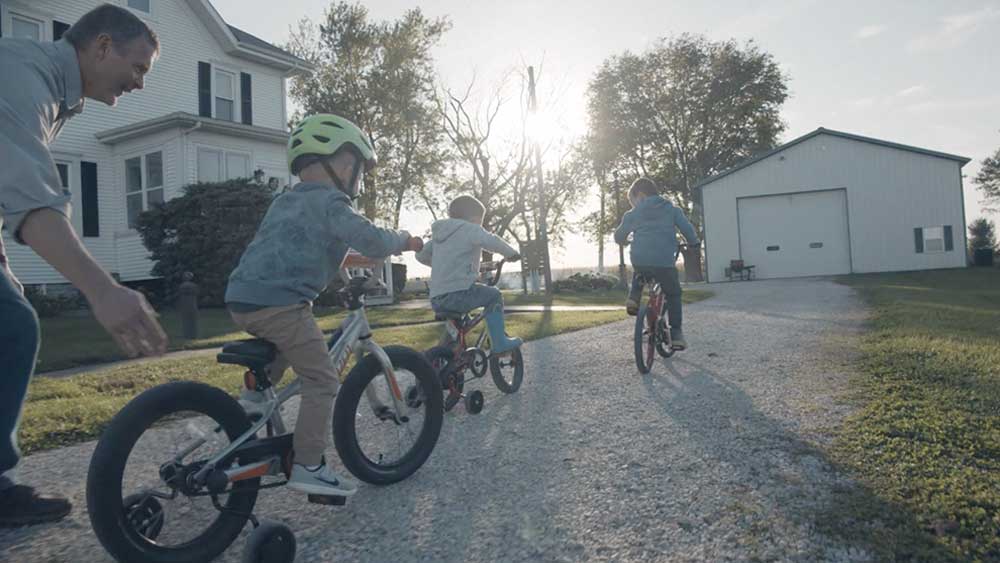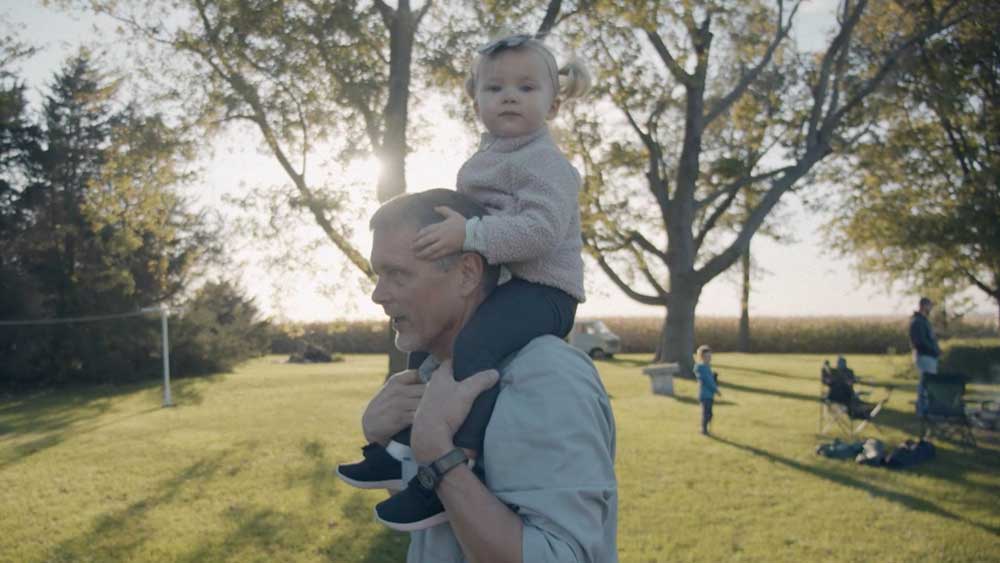 KEEPING UP WITH JEFF, BY THE NUMBERS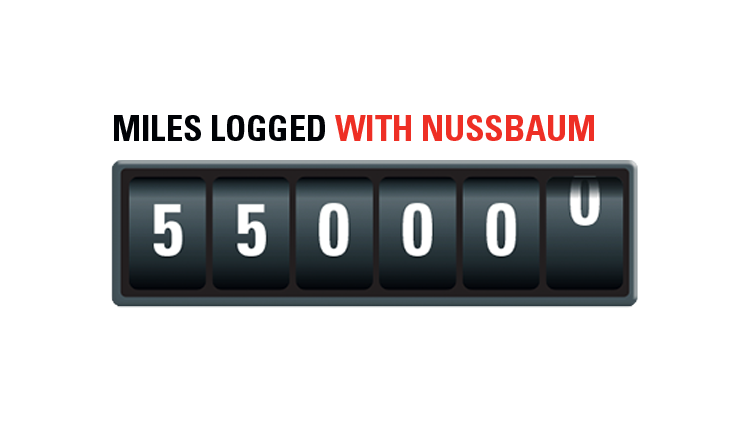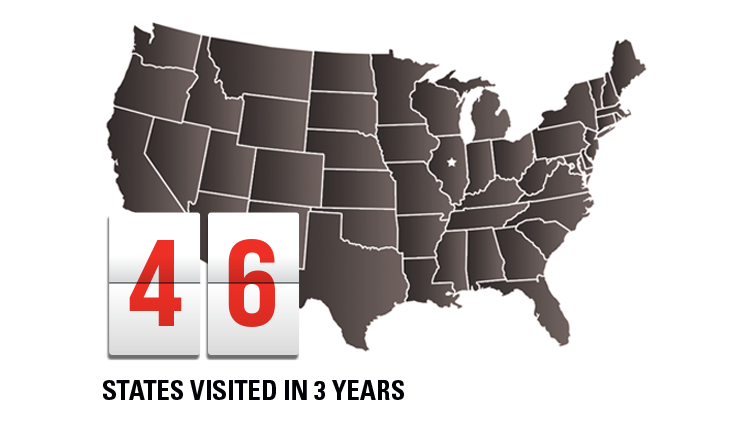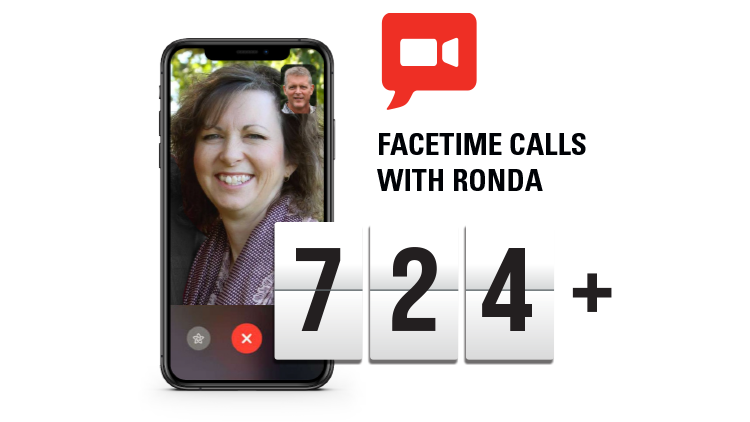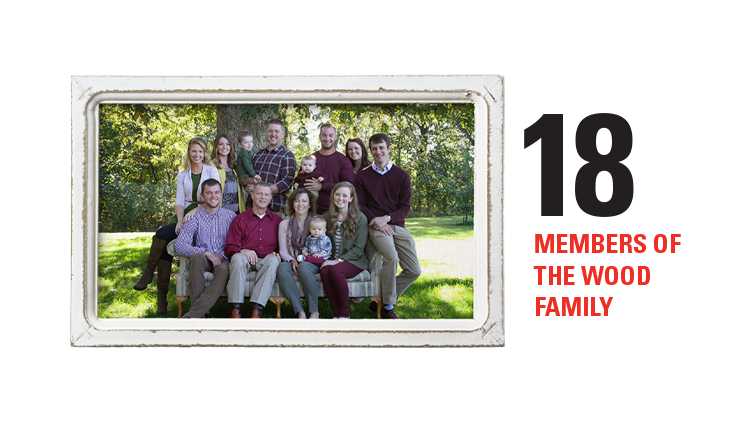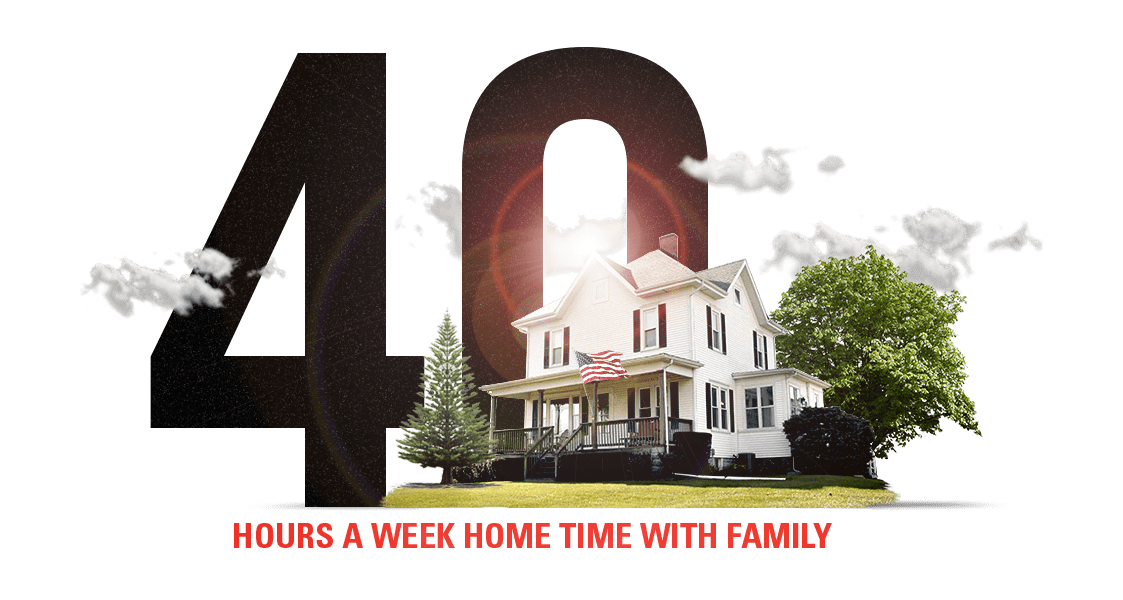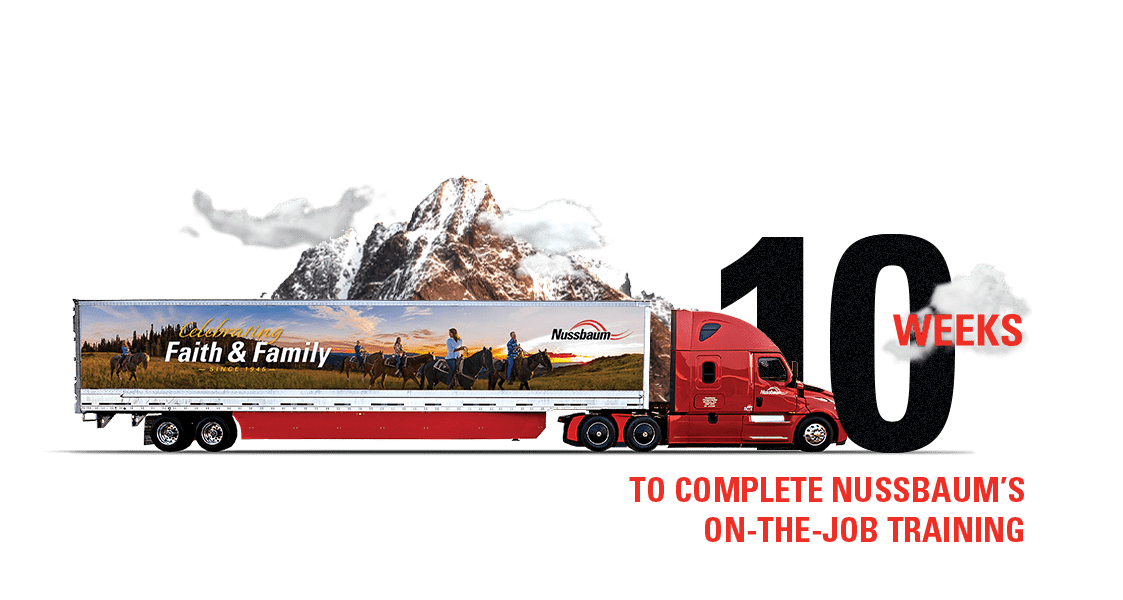 On Being Purpose Driven
AT THE END OF THE DAY, both Jeff and Ronda want others to look back on their life together and see them as people of integrity that shared their faith and did what God has called them to do.
"God puts people in our lives for a reason," shares Ronda. "It may be someone that is completely opposite of how you were raised or what you think is right. But you don't know what kind of influence you will have. Maybe it will be just a five second split of time, or you're with a customer, or you run into someone at the grocery store. How you react to something… we have to be the witness."
Thankfully, Nussbaum's purpose-driven philosophy fits right into Jeff and Ronda's model for how they want to live their lives, making it easy for him to hook up his trailer and go the distance.
"I've always enjoyed driving. Just that freedom. I love what I'm doing. Maybe I have a little bit of a restless spirit that enjoys being on the road," shares Jeff.
"But when I hook on to one of Nussbaum's Faith & Family trailers, I feel like I have to perform at a higher level because of what I'm advertising as I go down the road."
Being honest in our business dealings, treating people right, and leading with the belief that faith and integrity are more than doing and saying the "right" thing… that's the Nussbaum way of life. It's also why Nussbaum has one of the best driver retention rates in the industry.
"You hear other drivers talk about the things they are dealing with dispatch," Jeff continues. "I just have never experienced that with Nussbaum. I have a friend that basically did the same thing I did in Little Rock, Arkansas. One of the things he said after my first year was 'Where are you going to go next?' I told him, 'I'm not. I have no reason to go anywhere else.'"
For Jeff, Nussbaum is the perfect, semi-retirement job. For Nussbaum, Jeff is an amazing example of our purpose-driven philosophy in action. That means he does more than show up. He puts people and family first. He leads with faith and integrity. He owns his actions, and he strives to positively impact every person he meets. Because at the end of the day, Jeff (and the entire Wood family) recognize that each moment and every encounter is a God-given gift.