Driven by discovery, adventure and an opportunity to earn more.
Johnny / Indianapolis, IN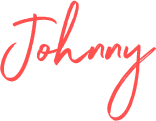 I've been attracted to big rigs since I was little, and I knew I would make a career out of it when I was seven years old, and my dad rented a 24-foot Ryder box truck. My mom would "love" it when we'd put ketchup packets under the steer tires and run over them, so they'd explode all over her vehicle. But really, I started trucking when I was 21 and am currently sitting at 930,000+ logged miles. I love to fly and see places and will visit my 50th state in 2020.
I take the utmost pride and professionalism in what I do, and I'm striving for tons of success. And with a good attitude, everything out here becomes easy.
#WeArePurposeDriven