Driven by a passion for greatness and breaking boundaries.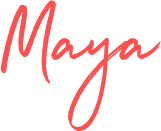 Trucking was never something I ever imagined I would do. I wanted to follow in my mother's footsteps and become a nurse or midwife. But I love to wake up in a new state every morning. I enjoy the window down, music up, and watching the scenery change as I pass mile marker after mile marker.
To be purpose-driven, my passion for this job, my passion for the Lord, and most importantly, his passion for me, needs to spill out to everything and everyone around me to make myself less and make Him greater. 
#WeArePurposeDriven