$2,000 TOWARDS A NEW CAREER
STUDENT
SPONSORSHIP
PROGRAM
AT HEARTLAND COMMUNITY COLLEGE
Consider becoming a professional truck driver. Nussbaum Trucking Academy at Heartland Community College's Truck Driver Training Program will open the door to a lifetime of opportunities!
How your
$2,000

is paid out.
Initial $1,000
Directly to Heartland Community College upon enrollment to cover the required deposit.
Second $1,000
Next payment once you've obtained CDL, completed Orientation with us, and delivered your first load with Nussbaum Trainer.
You will receive classroom training for the CDL Learner's Permit, 8 hours of Essential Workplace Skills training in communications and customer service, and behind-the-wheel training in an automatic transmission semitrailer-truck.
At the end of the course, you will take a Class "A" License Road and Skill Test, administered by the Illinois Secretary of State's Office.
The course covers the following topics to prepare you for an entry-level position as a driver:
Get Started
State + Federal Regulations
Logbook Entry Details + Compliance
Map Reading + Trip Planning
Complete Vehicle Training
Registration, Requirements, and Qualifications.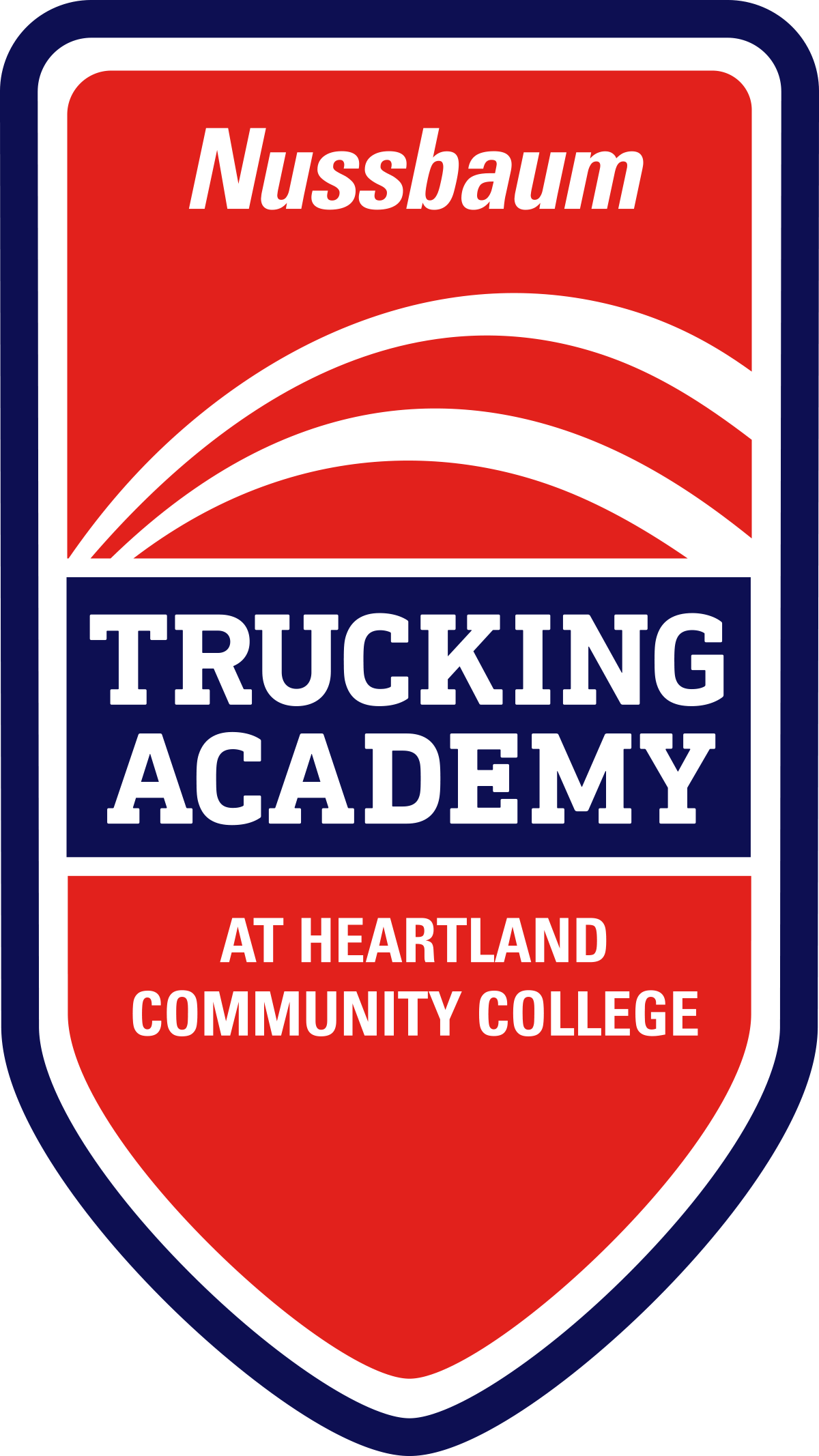 Veteran?
Transition to an Excellent Career
OBTAIN YOUR CDL:
The GI Bill covers the cost of sending veterans to school. Nussbaum Trucking Academy will be 100% paid for.
Veterans who live in Illinois are also able to apply for the Illinois Veterans Grant to help cover tuition.
Veterans can receive pay from their GI Bill while attending our training program. This is in addition to our training program pay.
Get Started
UPCOMING 2023-24 CLASS DATES
SEPT 5 – OCT 2
4 WEEKS
M-F; 8:00 AM – 4:30 PM
SEPT 11 – NOV 3
8 WEEKS
M-F; 5:00 PM – 9:00 PM
OCT 9 – NOV 3
4 WEEKS
M-F; 8:00 AM – 4:30 PM
NOV 13 – DEC 13
4 WEEKS
M-F; 8:00 AM – 4:30 PM
JAN 8 – FEB 2
4 WEEKS
M-F; 8:00 AM – 4:30 PM
** NOTE: Registration closes six days prior to the beginning of class.