At Nussbaum, every single employee helps to move our company forward. Together, we create strong, lasting relationships with our customers & each other.
We are always seeking skilled, professional drivers to expand our family. Keep scrolling to learn more about driving at Nussbaum and what sets us apart.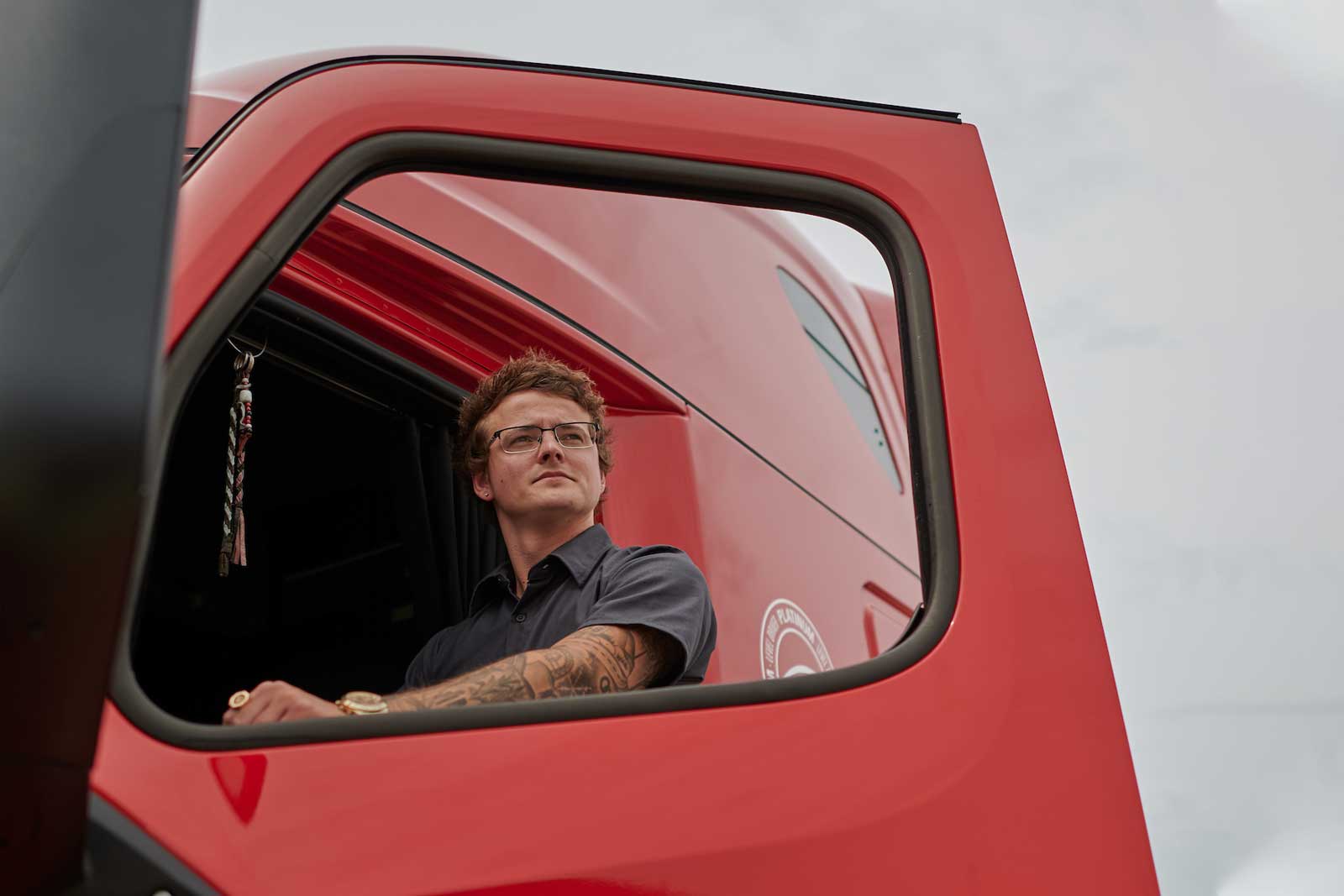 Expect Different.
We have one of the best driver retention rates in the industry and lead the trucking industry in every area.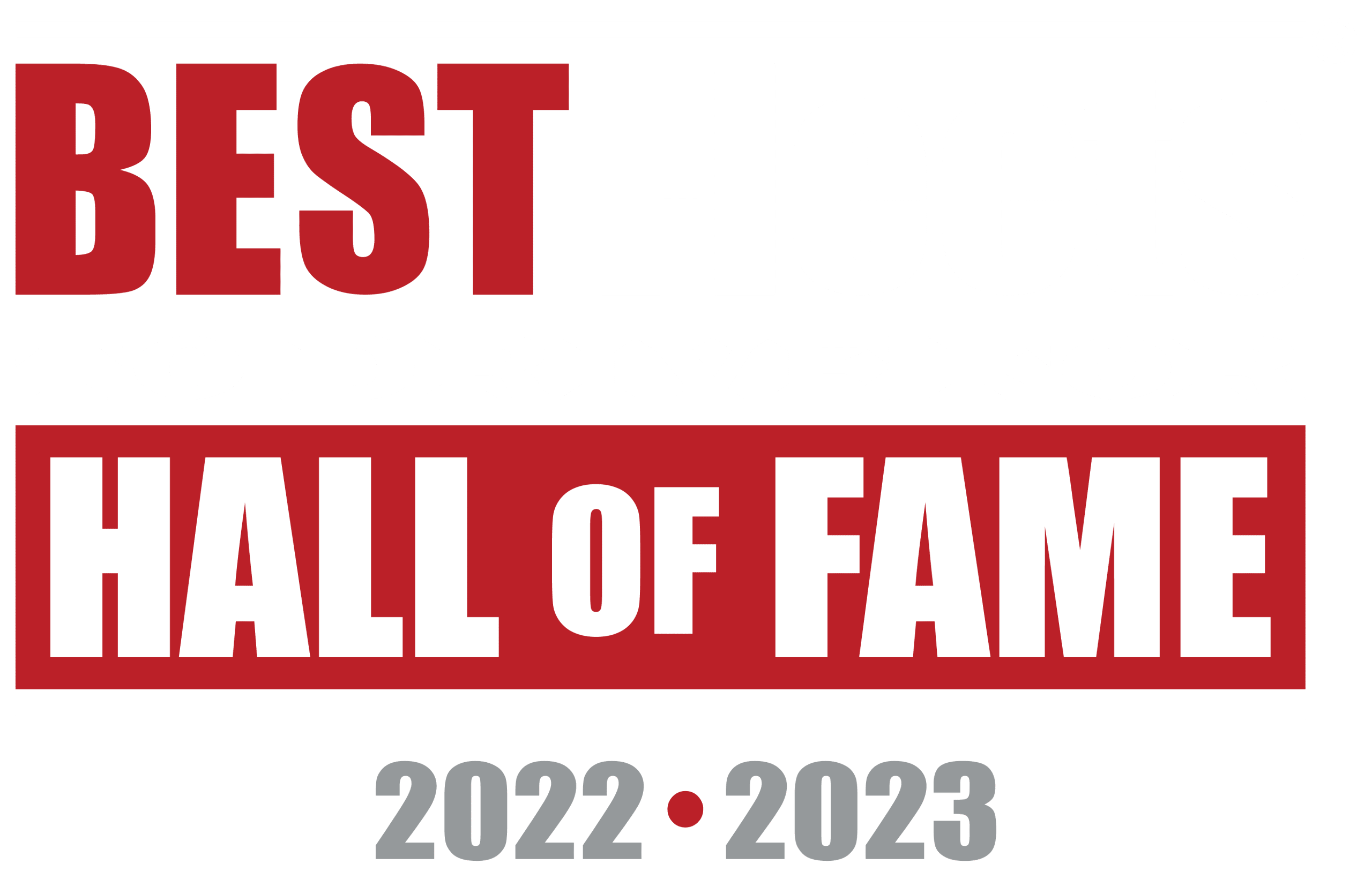 The latest equipment & technology

The training you need to succeed

Top pay, great benefits, and a guaranteed weekly minimum

Weekly home time in primary hiring area

A culture based on Faith & Family
Don't just take our word for it.
EXPECT DIFFERENT
Faith & Family are what drive us.
Faith, family, and fun (at work). It doesn't get any more foundational than this, and we look at how each of these work with every decision we make. Read More
Transparency builds trust. Because of this, we have a "no surprises" recruiting philosophy, scheduled driver reviews and an open-door policy that keeps us moving forward. 
We are relationship-driven and treat people with respect. While we have high expectations for our drivers, we also work to put ourselves in your shoes. 
We balance consistency with flexibility. Running a successful trucking operation requires structure, but we also know that smart processes and programs need to be applied with common sense and flexibility. 
EXPECT DIFFERENT
We take care of our drivers.
Weekly Home Time
Drivers in our primary hiring area get home WEEKLY.  On average, our OTR drivers only miss three weekends a year. We want your marriages and families to come first.
Guaranteed Pay
Trucking is unpredictable, but our guaranteed weekly pay minimum is designed to give you peace of mind. We don't want you to ever worry about when your next paycheck will be.
State-of-the-art Equipment 
Nussbaum is at the cutting-edge of industry equipment innovations – meaning our drivers have fewer issues on the road. 
Mentoring Program & Performance Reviews
All drivers go through our Driver Mentoring Program – which helps implement safe driving habits, save fuel and make more money through our bonus program. 
Ready to drive with us?
EXPECT DIFFERENT. EARN MORE. DRIVE NUSSBAUM.
Earn More
We don't think twice about paying top dollar for drivers:
Drivers can earn $80K- $90K in the first year depending on experience and where they live (see Key Location Pay and Road Warrior Pay)

$100K average annual earnings for our Top 30%
Key Location Pay
We have 5 cities – Des Moines IA, Quad Cities IA/IL, Channahon/Chicago IL,
Indianapolis IN, Toledo OH – that are crucial to our freight system. Drivers in one of these key locations earn an additional $0.05 per mile and add an additional $100 to their weekly guarantee.
Road Warrior Pay
Drivers that do not live in a key location, but would like to make an additional $0.05 per mile and +$100 on their guarantee, have the opportunity to join our Road Warrior program. Road Warriors are defined as getting home 4 times or less per quarter.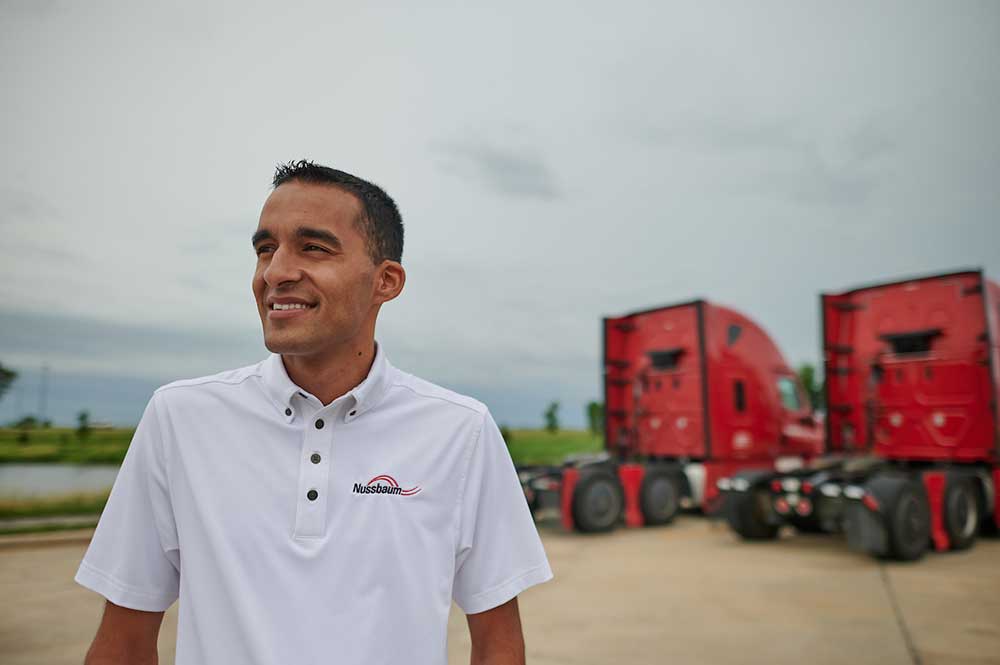 EARN MORE
It pays to drive with Nussbaum.
Starting Pay
Starting pay is based on your experience & location.

Earn $80,000 to $90,000 in the first year.
Earning Potential
Established Nussbaum drivers can earn $88,000-97,000+ per year. The top 30% of our fleet average $100,000 per year. 
Door-To-Door "Practical Miles" Pay
Door-to-Door Practical Miles are approximately 4-5% higher than zip-to-zip Short Miles (the equivalent of $0.02/mile). You get paid for more miles each week and see more money in each paycheck!
EARN MORE
Pay for the work you do, not just the miles you drive.
Pick Up Pay – $20 for initial pick up of a load.
Delivery Pay – $20 for final delivery on a load.
Trailer Relay Pay – $12 for trailer swap when splitting a load with another driver.
Trailer Shuttle Pay – $12 for empty trailer moves when no pick up and/or delivery of any load occurs at the locations.
EARN MORE
More than the Mile Pay.
Unloading pay

Stop off pay

Additional pay for short-haul loads

Detention pay (starts after only 1 hour!)

Reimbursement for Paid Parking
Breakdown & layover pay

East coast premium

Per diem allowances

All loaded and empty miles paid

Weekly pay & direct deposit
EARN MORE
Taking care of you and your family.
Our health insurance, 401k match, and PTO package are well above average in the trucking industry. 
Insurance
Major medical health benefits

Dental benefits

Vision benefits

Short-term disability benefits

Rider program

Life insurance policy
Paid Time Off & Holidays
$270/day for vacation, personal time, and holidays.

Holiday pay kicks in after 30 days of employment

1 week of vacation time after 1 year of employment

2 weeks of vacation time after 3 years of employment

3 weeks of vacation time after 6 years of employment

4 weeks of vacation time after 10 years of employment

5 weeks of vacation time after 15 years of employment 
Retirement
401(k) retirement program

401(k) match: Available from your first paycheck.

Employee Stock Ownership Plan
EARN MORE
You're in the bonus.
Driver Excelerator Bonus Program
Drivers performing at higher levels do not go unnoticed or uncompensated at Nussbaum. In addition to your pay-per-mile income, you can earn even more with our industry-leading, pay-for-performance bonus program – Driver Excelerator. With Driver Excelerator, we use scorecards that represent four distinct areas – safety, habits, operations and maintenance.
Our average bonus payout is around $0.035/mile extra. We spot new hires $0.02/mile. Top performers get up to $0.07 – $0.08 extra per mile. That translates into over $6,000 in additional earnings a year.
EARN MORE
Sharing is rewarding.
Driver Referral Program
It means a lot to us when our drivers want to share their experience at Nussbaum and invite other drivers to come work with us too. So we designed a Driver Referral Program that can help you grow your paycheck for each driver you refer to Nussbaum. That's why, at Nussbaum, when you refer another driver to us, it is not only a great way to support the company, but a great way to earn even more.
Here is a look at how it works:
REFERRING A TRAINEE
OPTION 1: Recieve a onetime payout of $500.00.
OPTION 2: Recieve an extra $0.02/mile for as long as both you and your referral stay at Nussbaum.
REFERRING A FULLY QUALIFIED DRIVER
OPTION 1: Recieve a onetime payout of $1,000.00.
OPTION 2: Recieve an extra $0.02/mile for as long as both you and your referral stay at Nussbaum.
Hiring Area
Drivers in the Midwest and Beyond
Our headquarters are centrally located in Illinois, but our driver base spreads across the country! We value family and home time, and our goal is to get you home as much as possible. Based on your location, our recruiters will thoroughly explain your home time options.
Note: this map does not represent current job openings; it only shows what kind of home time drivers can get in a particular area. Please contact our recruiting team to ask about current openings in your area.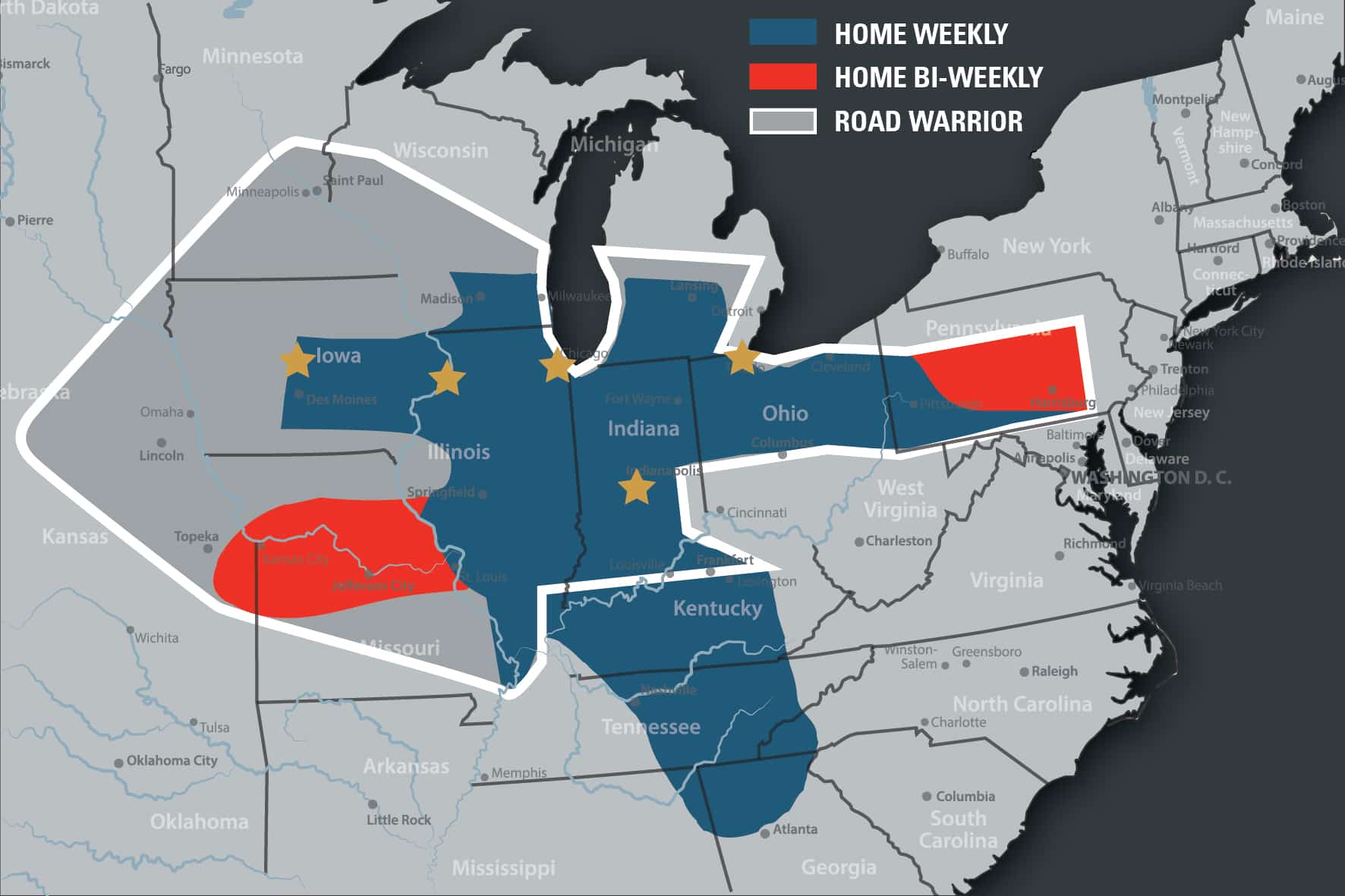 A Symbol of Driver Excellence, Service and Dedication
Certified RED is Nussbaum's official continued education and development program for drivers. We celebrate each driver for taking the chance to complete extra assignments, hands-on training sessions and further their knowledge of the business.
Apply to Drive + Enroll
Ready to drive with us?
EXPECT DIFFERENT. EARN MORE. DRIVE NUSSBAUM.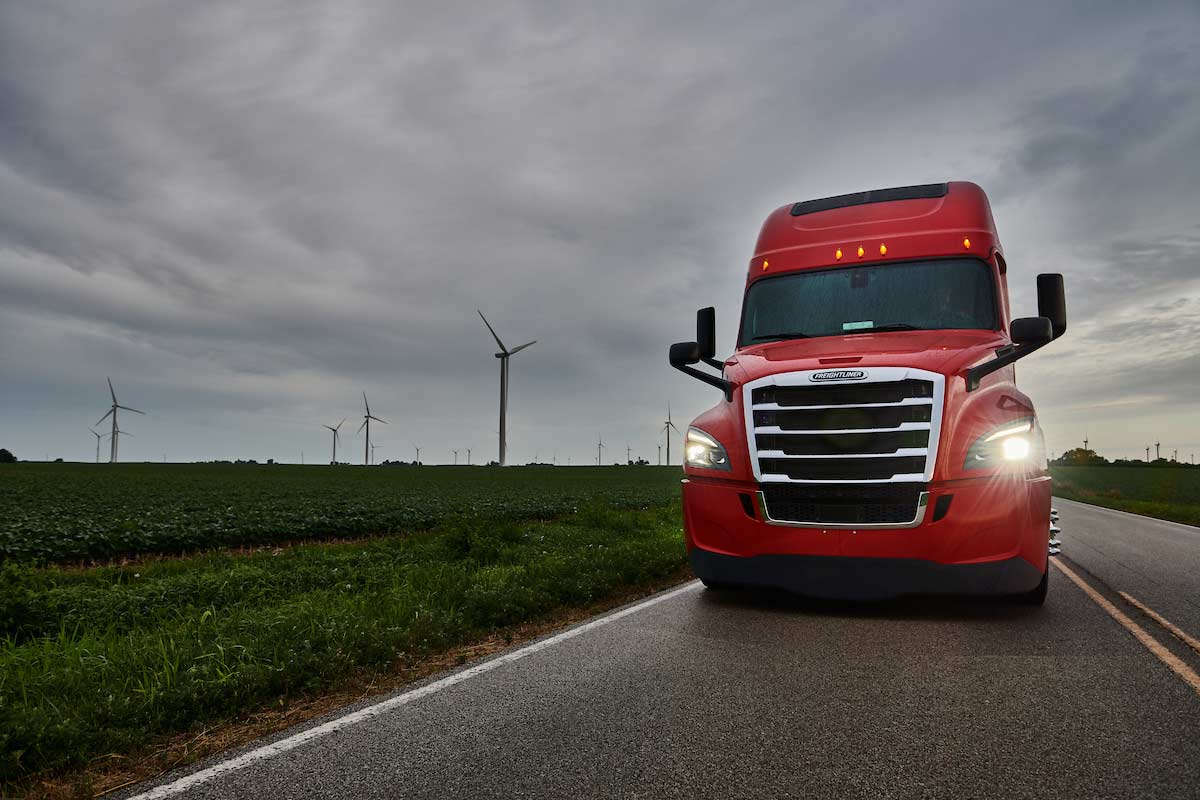 Drive Nussbaum.
We know our success is hinged on your success. You're the face of our company and we want you to be proud to work for Nussbaum. That's why we're purpose-driven in giving you the tools and incentives you need.
Ready to drive with us?
EXPECT DIFFERENT. EARN MORE. DRIVE NUSSBAUM.