We caught up with Ellen & Dan, alums of the Nussbaum Trucking Academy, to ask about their experience and what they're up to now. Fun fact – a few months after completing the NTA course, they got married!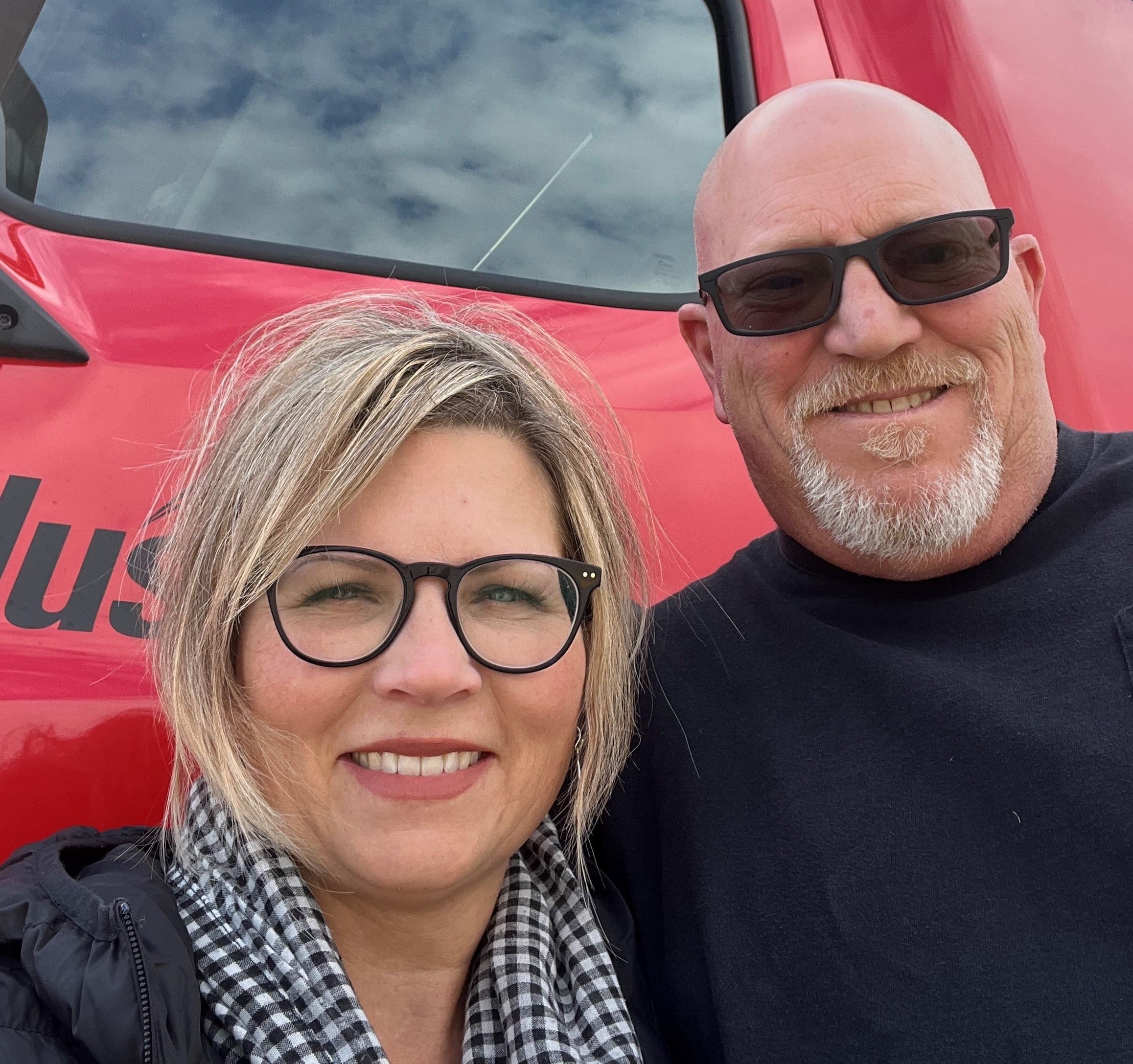 Q: When did you earn your CDLs?
A: We earned our CDL's in early spring 2022 after successfully completing the NTA program in Bloomington.
Q: How did you learn about the NTA?
A: We discovered NTA's new program in the fall of 2021 while researching truck driving schools, both local and out-of-state.  NTA met our needs in terms of proximity, offered competitive tuition, and we were really impressed by the information we got online, in person, and over the phone from school personnel. Mostly, we were convinced that the small class sizes would guarantee lots of opportunity for behind the wheel training. We also liked that all of the instructors had years of professional experience in driving and training, so we knew that we would be learning from some of the best in the industry.
Q: What would you guys tell someone who was considering the NTA? Would you recommend it to others?
A: We would absolutely recommend NTA as an excellent choice for truck driving school. Its classroom and behind the wheel training are outstanding, and the instructors demonstrate genuine effort and care when helping you gain the skills and knowledge necessary to obtain your CDL.
Q: Where did you both go next in your career after the NTA?
A: We chose a pre-hire arrangement with Nussbaum Transportation because we were impressed by their corporate values and extensive professional training program. We've driven here for almost a year and believe that the foundational training we received at NTA combined with the formal ongoing training we receive at Nussbaum has helped us both make a successful and enjoyable entry to the trucking industry.