Fuel is always a top concern in the transportation industry, for obvious reasons. It is a critical component to [trucks] moving goods across America. Most factors that impact the cost and consumption of fuel are outside of our control. However, Nussbaum works to leverage the things we can control to maximize fuel efficiency and minimize environmental impact.
So, what are those controllable factors, and how do we leverage them? Nussbaum uses two primary methods to increase fuel efficiency: technology & training. By utilizing the latest in safety and fuel-efficient innovations, we provide our drivers with the best available tools. Then, ongoing education and coaching helps them build fuel-efficient habits that drive the correct application of those tools.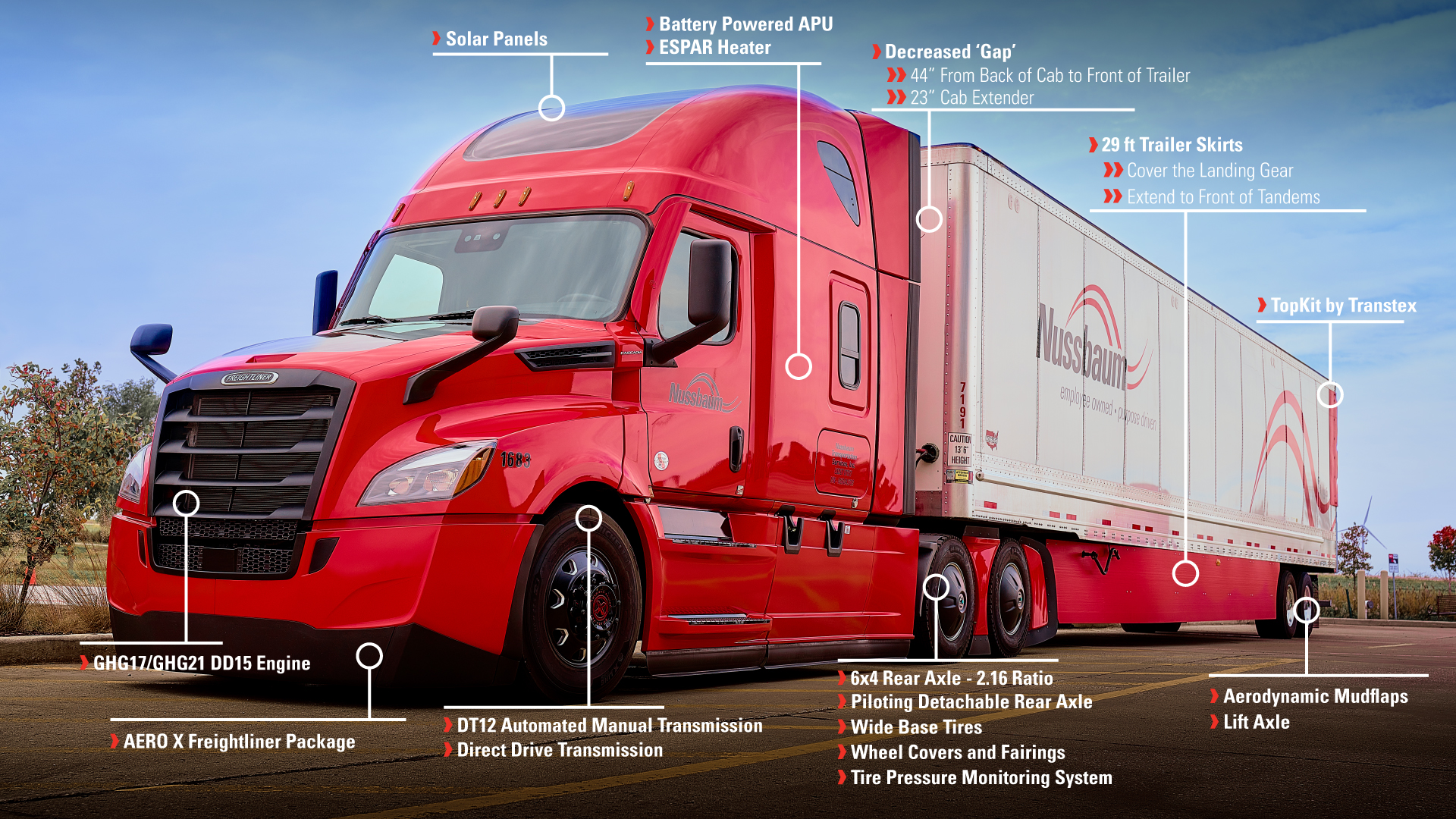 LEVERAGING INNOVATIVE TECHNOLOGIES
Over the years, Nussbaum has developed a great relationship with Daimler Trucks North America and Truck Centers. This relationship has given us opportunities to test the latest innovations in fuel efficiency in our Freightliner Cascadias. Because we maintain only late-model equipment, our drivers benefit from these new technologies through regular equipment upgrades.
The latest equipment specs include:
Freightliner's most aerodynamic design with the AERO X package
A Detroit DD15 engine
DT12 automated manual direct-drive transmission
6×4 rear axle with a 2.16 ratio
Battery-powered APU and solar panels
23″ cab extenders to reduce the gap between the truck and trailer
We are also currently trialing the MirrorEye Camera Monitoring System on our newest tractors. This system replaces traditional mirrors, reducing drag and saving fuel costs – as much as 2-3%. This system could also improve safety performance by providing a better field of view that reduces a driver's blind spots.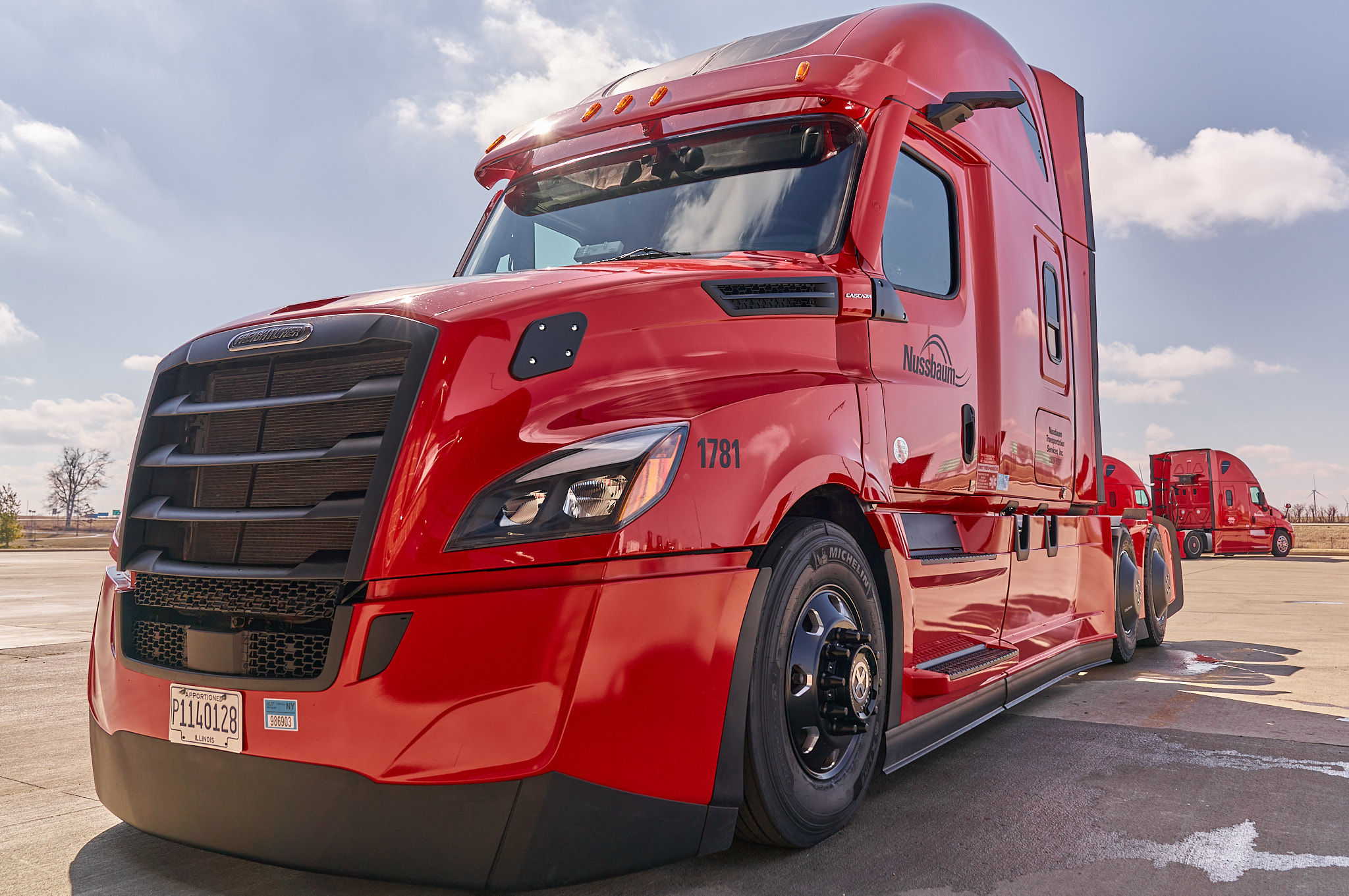 BUILDING BETTER HABITS
Providing tools is just the beginning. Nussbaum encourages safe, fuel-efficient driving practices through rewards and incentive programs, such as our award-winning habits-based scorecard and our Certified RED program. Certified RED provides hands-on training, coaching sessions, and simulator assignments that help to develop fuel-efficient habits. The scorecard then incentivizes drivers to apply these skills, rewarding high-scoring participants with increased mileage rates.
Through these programs, technologies, and the efforts of some of the best drivers in the industry, Nussbaum has sustained a fleet-wide average of 9 miles per gallon. Several drivers even average 11 miles per gallon or better.
In order to drive efficiency (and save cost in the long term), our industry must empower its people to take personal ownership. It's what Nussbaum refers to as "owning every moment" – and it's the ultimate key to success.